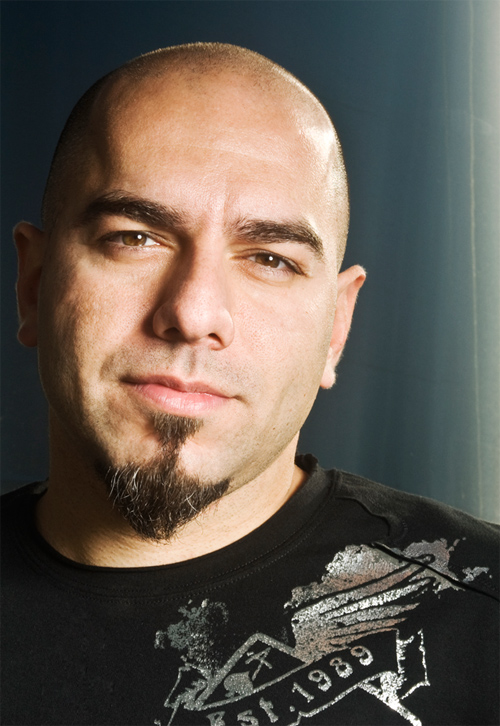 A world class globe-trotting DJ, a recording artist, a sought-after remix producer, and head of his own record label, Saeed Younan has excelled as a true artist in the global dance scene.

Following the success of a string of chart topping singles, and being elected as #13 on the Top 100 American DJs List, Saeed found the time to sit down with Curvve for an interview on his life, career and upcoming remix, "Magic."
Q: Where did you grow up? Please tell a little about yourself.
A: I was born in Iraq but grew up in Washington D.C lived here since I was 11 years old.
Q: Do you think the area you grew up had a big influence your musical taste?
A: Yes, the early 90's rave days were big influence on me. D.C had a great clubbing scene back then. And had a chance to catch a lot of good DJs growing up.
Q: When did you begin producing music?
A: My first production was in 1992 right after I graduated from high school. It was with Gossip Records and YoshiToshi.
Q: What started off your music career?
A: I guess it be that gossip record and Yoshi releases, and things really picked up when I started my own label Addictive Records in 1995-2004
Q: What is a piece of equipment you cannot live without?
A: Logic and Ableton Live.
Q: What music genre would you like to experiment in?
A: I love Drum n' Bass and dub Reggae. I'll probably produce some in the near future. But house music will always be my specialty.
Q: Do you have any big projects coming up in the near future?
A: I just released an e.p Called "Port Saeed". All 4 tracks made the top downloads on beatport.com. I have a remix coming out on Ultra for Austin Leeds and Starkillers. I'm also Working on a new mix comp which will come out early next year on Younan Music. And few other solo original projects.
Q: What past tracks do you feel really showcases the direction that your productions are heading?
A: My new e.p "Port Saeed" has 4 tracks that showcase the style I lean toward these days.
Q: How did you end up deciding on a direction for your remix of Magic? Was there a specific sound that you were trying to achieve?
A: I just wanted to produce a fun and sexy remix. I also like to stray away from the obvious. And take a different approach all together. And I feel that I achieved that.
Q: Was there anything special about this song or vocal that really made you want to remix it?
A: I like the vocals and thought be nice to make them sound more hunting and reversed them in few parts.
Q: What gear or software was influential in the making of this remix (and maybe your sound in general)?
A: I used logic for this project, with some elements from LIVE to chop up vocals and loops. I also used the Albino 3 for the bassline. And lots of drum kits with manipulated sound effects.
Q: Are there any bands or artists out there who influence your sound?
Not really, I kinda go my own way. But don't get me wrong I listen to a lot of different type of music and artist and I'm sure a lot of the stuff I do has been touched by other genres or sounds.
Q: What countries do you enjoy travelling to ??
A: I enjoy playing in S.America a lot. But I also enjoy Canada and Eastern Europe has a great scene.
Q: How do you feel about the European culture and it's influence in today's music?
A: I think it's great. We can defiantly use some of their influence here in the states especially with radio and T.V
Q: What has been an unforgettable gig for you?
A: Summer Dance Festival in Colombia is amazing I played there for 2 years straight and it was one of the best events I've done.
Q: Is there an interesting fact or piece of data about your that most people don't know?
A: Some people don't know that I've been making music and djing since high school. I started back in 1988 (when I was in 9th grade) and been at it ever since.
[audio:044-vinny_troia_feat_jaidene_veda-magic_(saeed_younan_remix).mp3|titles=Vinny Troia feat Jaidene Veda – Magic (Saeed Younan Remix)]